New for 2020 Cummins has released tiered CLASSIC, PRO, and ELITE kits for ISX12 and ISX15 (CM2250* and CM2350*) engines. If you're looking to overhaul one of these engines our new kits provide a comprehensive option to meet your needs.

https://www.youtube.com/watch?v=HCaR55gDL8A&feature=youtu.be
Looking for an ISX Overhaul Kit? Click

HERE

to visit the CPL search tool.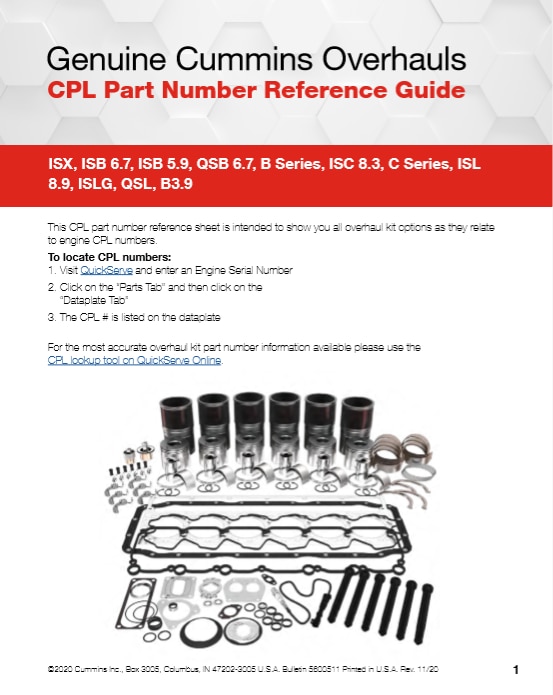 Support Materials
Visit cummins.com/overhaul for our public facing promotional webpage.
Cummins certified service providers can visit mart.cummins.com to download and order promotional material including counter mats, brochures, and presentations at no charge. Once on the site, click marketing material and type "ISX Overhauls" in the "Keyword or Bulletin Number" field and click search.
Cummins employees can access all Overhaul related material on our Cummins Connect Overhaul page.
*These new overhaul kits are not part of the Heavy-Duty Overhaul Rebate Program as comparable savings have been priced into each level of the new kits.