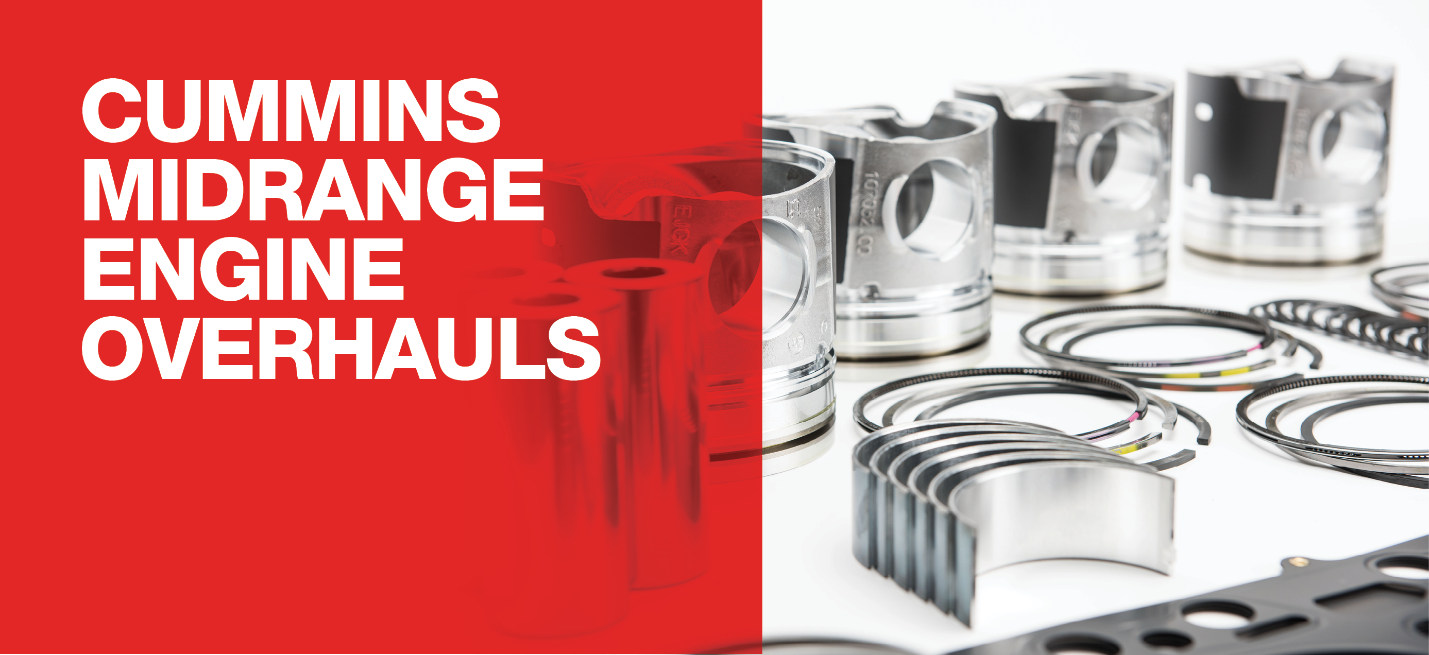 Overhaul Kits for B and C Series, ISB, QSB, ISC, ISL, QSL Engines
When you've got a Cummins B3.9, B5.9, C8.3, ISB 5.9, QSB 6.7, ISC 8.3, ISL, QSL 9 engine that needs an overhaul, there's a genuine advantage to using a Cummins MidRange Overhaul Kit.

Cummins MidRange overhaul kits include all the mandatory parts needed to perform a basic overhaul. Comprised of piston rings, pistons, bearings, gaskets and cylinder liners (if applicable); these kits are priced 10% lower than purchasing the same parts individually. By only including the mandatory parts for an overhaul these kits allow customers and their service providers to determine what additional components will be replaced or reused.

Every component is engineered with the latest improvements, built and tested to meet rigid Cummins quality standards. Plus, they come with full warranty coverage for up to one year, 100,000 miles or 3,600 hours of operation or specified maintenance interval, whichever occurs first, after the date of installation.
Contact a Cummins Service Provider For More Information
For additional information on the options for overhauling your Cummins engine, please visit your local Cummins distributor or authorized dealer. To find an authorized service location near you, use our Service Locator.
MR Overhaul Kit and CPL Cross Reference Tables
Please use this table as an alternative quick reference to find the overhaul kit part number based on either the piston part number or the engine CPL that you need to overhaul. Follow next steps:
- Please use the most recent piston part number as first reference to find the overhaul kit.
- If you do not have the piston part number, then use the engine CPL.
- To view a larger, printable version, please click on the chart to download a PDF.