A new parts catalog "System View" has been released that provides an improved user experience based on feedback from QuickServe Online (QSOL) users.
The Parts Catalog System View displays parts in a simplified manner by mapping each parts option to a major engine system. These systems are directly related to the Service Repair Groups that are used to organize the Service Manuals. Instead of searching through upwards of 70 Build Options, users can now easily select one of 12 Systems to begin their parts catalog navigation and searches. Also, the Parts Catalog System View provides users with a one-button link that takes them from the parts catalog to the corresponding section in the engine service manual.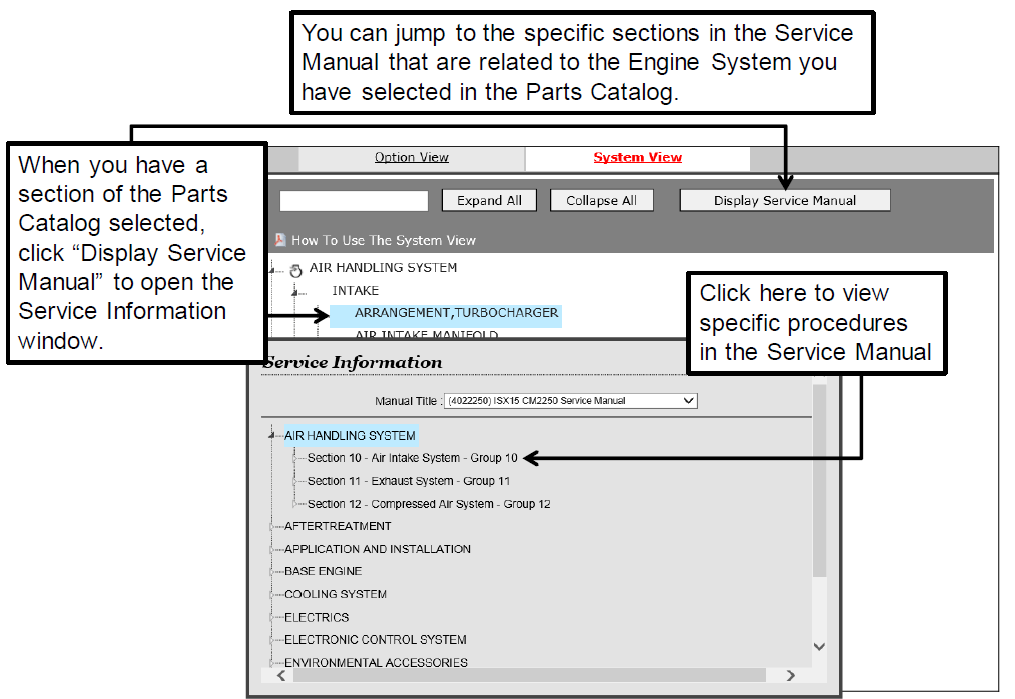 The Parts Catalog Option View will continue to be the default view when the Parts tab is selected. A link to System View will be displayed on each option list page.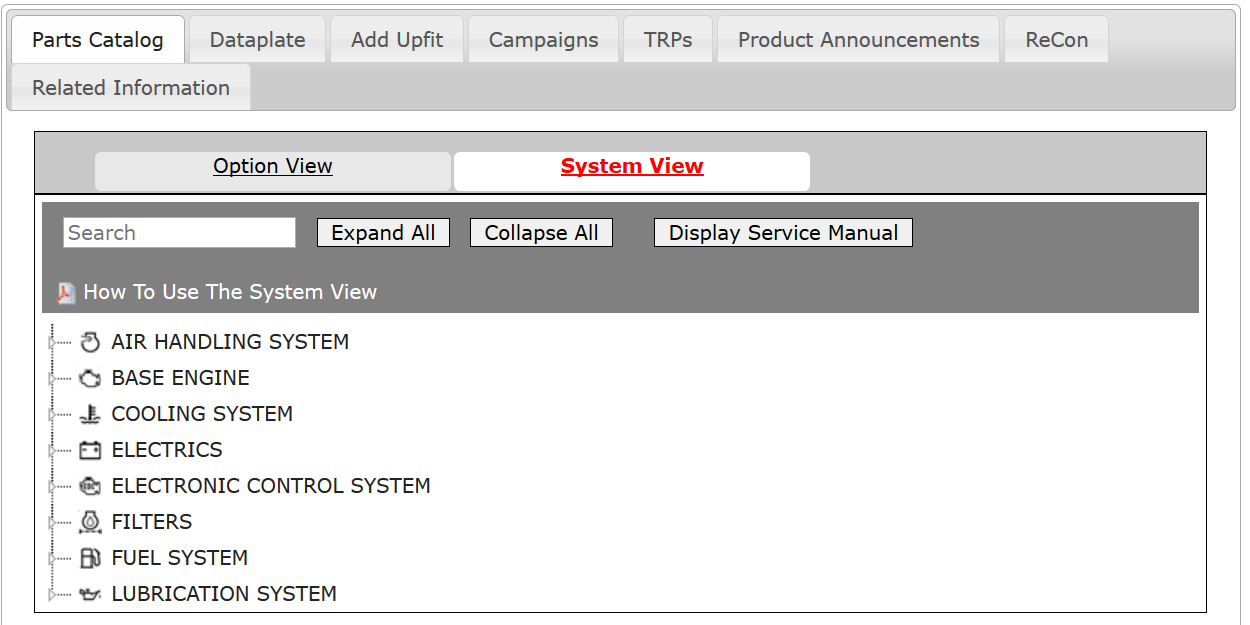 There are buttons to expand and collapse the list of engine systems and sub-systems.
There is a help feature on the Parts Catalog "System View" for support ("How to use the System View")
We encourage you to check out the System View next time you are in a QuickServe Online parts catalog.