ECM Code Now on Dataplate
New information has been added to the engine dataplate. One of our goals is to continue to give you more information about the engine serial numbers you are researching on QSOL. Our latest addition is the as-built ECM code.
If you have not used this feature, the engine dataplate link can be found on both the Parts and Service pages in the box labeled Related Information.
Please see the example below for the exact location of this new information.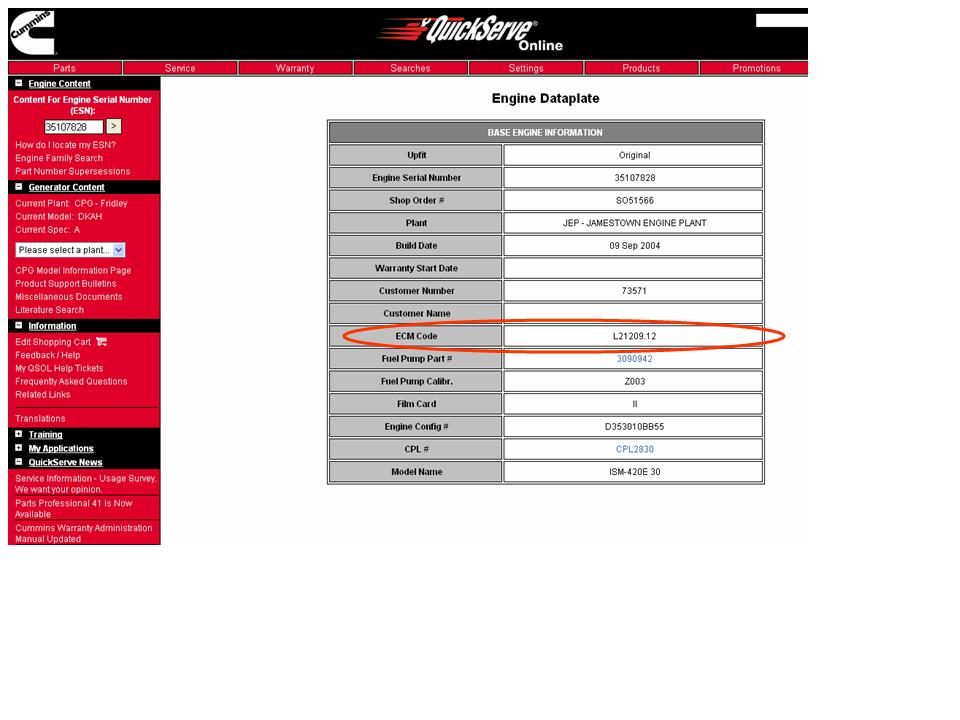 This is an emissions related article!
Copyright © 2000-2015 Cummins Inc. All Rights Reserved