Finding the Videos
The videos can be located using several different methods:
Method 1: Searching by either product serial number or Plant/Model/Spec (optional)
By entering either the product serial number or the Plant/model/Spec, any training videos available for that specific product will be returned along with the other Service Information.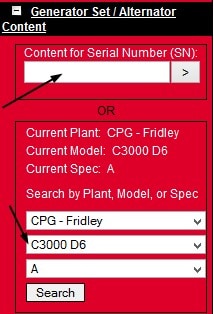 (partial display of information available)


Method 2: Literature Search by Document Type
Using the Literature Search capability and selecting the Document Type of Training, all the available training videos will be displayed.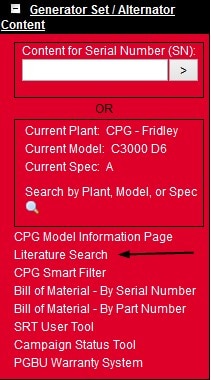 Note: You can use the Days Changed along with the Document Type to identity training videos that have been added or updated recently.
Method 3: Using CPG Smart Filter (available soon!)
The CPG Smart Filter capability will soon be updated to include Training as a type of document you can search for. Using the "Show Documents For Last xx days" plus the "Document Type" of training will show all the training videos that have recently been released or updated.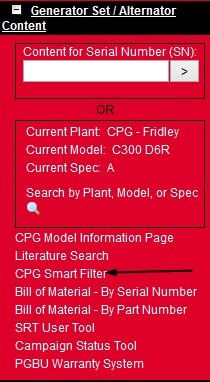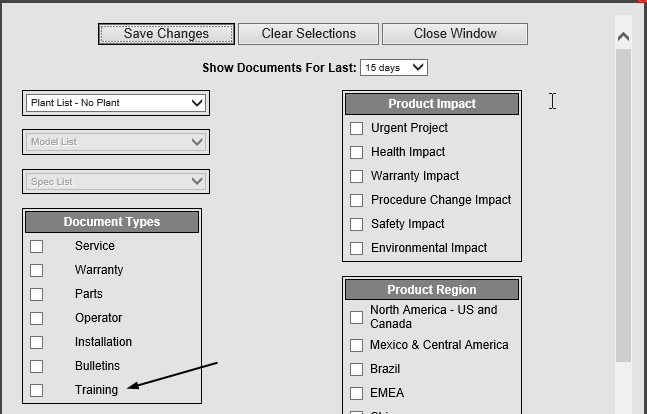 Method 4: From within a Manual
For videos that relate to a specific procedure, a link to the video will be available from within the applicable document on QSOL. For example, one of the videos available today is the radiator alignment procedure on the QSK95 generator set. Below is a sample showing how a video may be linked to a procedure. This capability will be available from both the PDF version as well as the HTML version of the manuals on QSOL.

Playing a Video (requires internet access!)
When using options 1, 2 or 3 above, a 1 page pdf file is displayed along with instructions. After clicking on the large image, the video will begin to play (internet access required).
When using options 4 above, the video will start playing (internet access required) soon after clicking on the link.
Once the video has started to play, you can also download the video for off-line viewing by right-clicking on the video and selecting the Save video as…. option.
Suggestions for Additional Videos
If you have suggestions for other videos, please send them to us using the QSOL Ticket process. Be sure to select the module "PGBU Service Training Material" so the request gets sent to the correct person. The suggestions will be evaluated and made available as time and resources permit.

Copyright © 2000-2015 Cummins Inc. All Rights Reserved